Membership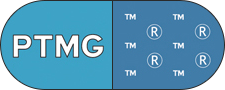 Pharmaceutical Trade Marks Group
Trade marks are an important source of orientation for both patients and healthcare professionals in the pharmaceutical market, with its confusing multitude of products. Not only are they valuable marketing instruments of pharmaceutical companies, but they also help to avoid name related medication errors, thus increasing patient safety.
Inter-American Intellectual Property Association
Before 1964, there was no inter-American institutionality that met the needs, interests and concerns of the specialists. The impact of the creation of ASIPI was such that at the first congress held in Buenos Aires a year later, it brought together 122 delegates from 16 countries and today ASIPI has more than 1,500 members from all of the American countries and other regions such as Europe, Asia and Africa.

International Bar Association
The IBA influences the development of international law reform and shapes the future of the legal profession throughout the world.
Licensing Executives Society
The LES Foundation was established in 2000 by the Licensing Executives Society, (USA & Canada), Inc., to increase awareness and understanding of the licensing of intellectual property rights (IP) and to communicate the critical role licensing plays in bringing creations and innovation to the commercial marketplace.
International Technology Law Association
ITechLaw is a not-for-profit organization established to inform and educate lawyers about the unique legal issues arising from the evolution, production, marketing, acquisition and use of information and communications technology. We provide a forum for the exchange of ideas and in-depth examination of information technology and telecommunications law issues.
The International Trademark Association
The International Trademark Association (INTA) is the global association of trademark owners and professionals dedicated to supporting trademarks and related intellectual property in order to protect consumers and to promote fair and effective commerce.
International Lawyers Network
The AEA presents the largest net of the world´s Attorneys, as there is no other net of offices that cover so many countries and locations.
International Association of Entertainment Lawyers
IAEL members are all lawyers, either in private practice or industry, whose areas of expertise cover nearly every aspect of entertainment law.
The IAEL provides a specialist, international forum for the sharing of knowledge and experience of legal and commercial issues of interest and concern to its members.
European Communities Trade Mark Association
The task of ECTA (European Communities Trade Mark Association) is to promote the knowledge and professionalism of members and owners alike in the fields of trade marks, designs, copyright and other Intellectual Property rights, within the European Union.
Brazilian Association of Intellectual Property
The ABPI is a non-profit entity oriented to the study of Intellectual Property, especially the right of industrial property, copyright, competition law, transfer of technology and other related branches.
American Bar Association
The American Bar Association is one of the world's largest voluntary professional organizations, with over 400,000 members and more than 3,500 entities.  It is committed to doing what only a national association of attorneys can do: serving our members, improving the legal profession, eliminating bias and enhancing diversity, and advancing the rule of law throughout the United States and around the world.
Marques
Every single member is encouraged to make a contribution - in whatever form and through whatever medium suits - to a global resource centre by agreeing to share professional strengths with fellow members while, at the same time, improving and enhancing his/her own performance by drawing, from the centre, support and guidance in those areas where they are not quite so strong or experienced.
The International Association for the Protection of Intellectual Property
The International Association for the Protection of Intellectual Property, known as AIPPI (Association Internationale pour la Protection de la Propriété Intellectuelle), is the world's leading International Organization dedicated to the development and improvement of laws for the protection of intellectual property. It is a politically neutral, non-profit organization, based in Switzerland with over 9000 Members representing more than 125 countries.
American Intellectual Property Law Association
AIPLA will be an innovator, powerful advocate, and visible global leader in intellectual property law through our commitment to education, outreach, member service, and advocacy.
International Federation of Intellectual Property Attorneys
FICPI Connects the World's IP Leading Professionals.
FICPI is unique, being the only international NGO whose membership consists exclusively of IP attorneys in private practice.
FICPI thus represents an important constituency within the international IP system.
International Association of Lawyers
The Union Internationale des Avocats (UIA) brings together more than two million lawyers thanks to its individual or collective members (bar associations, federations and associations) spread over more than 120 countries.
Open to all lawyers in the world, both generalists and specialists, it also brings together legal professionals, judges, teachers and students of law.
The Asian Patent Attorney Association
The Asian Patent Attorneys Association ("APAA") is a non-governmental organization dedicated to promoting and enhancing intellectual property protection in the Asian region (including Australia and New Zealand).
Inter-American Bar Association
The FIA represents an independent professional forum dedicated to the exchange of information and professional opinions in the interest of the rule of law of democratic institutions in the Western Hemisphere.